My "young hopefuls"…xxxxxxxxxxxxxxxxxxxxxxxxxxxxxxxxxxxxxxxxxxxxxxxxxxxxxx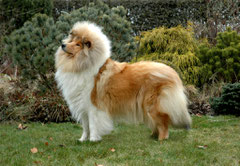 Samhaven Raise a Glass 
"Miley"
shown 3 times , Miley got 3 times 1rst Exc. and twice the title
"Lux.Junior-Champion"

 
as well as
BoB
at our Club-show...!
xxxxxxxxxxxxxxxxxxxxxxxxxxxxxxxxxxxxxxxxxxxxxxxxxxxxxxxx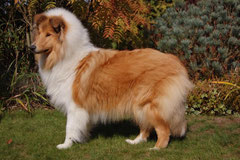 Samhaven Salute
"Megan"
shown only twice, she got 2nd Exc.in junior-class (behind her litter sister)

 
and her first
Cac
in open-class
at the Intern.Show in Luxembourg...!